HOW TO WRITE A GOOD ENGLISH ESSAY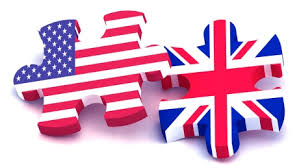 Writing an English essay can be quite different from other forms of writing in the sense that it requires a close reading of the text. While reading is an integral part of any form of writing, especially at the college level, an English term paper tends to be the outcome of very tentative reading and rereading of the text to understand the structures, patterns, and context. It necessitates an understanding of how form and context interact.  Here, close reading requires an inductive approach, where one begins by observing certain details in the text, such as a repeated word or image, a contradiction or even an unexpected development. Reading in such detail helps you in the formulation of a thesis. Given the complexity of English essay writing, we provide some general guidelines that should apply to most scenarios.
Tips and Guidelines for Writing a Good English Research Paper
As previously noted, writing a good English paper requires a close reading of the text. When English writing is based on the reading of a single text, depending on the length of the text, you will need to be more or less selective regarding what to include in your writing. For instance, in the case of a sonnet, you would likely have more room for analyzing the text compared to a novel. For an English dissertation paper, you are likely to receive guidance from the instructor on the scope of the paper. You may also be required to consult sources outside the assigned readings, which requires an understanding of the appropriate referencing styles. Make sure that the articles you use when you write an English essay have been peer-reviewed. Important conventions for general application in English papers include: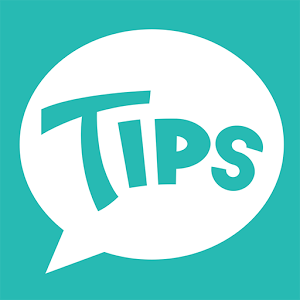 Avoid plot summary
Appropriately use block quotations
Avoid arguments based on opinion
Focus on the speakers rather than the authors
Write your paper in present tense and
Use MLA referencing to cite your sources
Summarizing or recounting what happened in a play or novel is similar to letting the author of the novel, rather than the writer of the current paper, structure the argument of the paper. Instead, you can focus your English term paper writing on selected scenes and analyze the significant details. Try not to follow the chronology of the novel in your paper.
In regards to the use of quotations, block quotations must be employed appropriately. When quoting longer sections of prose (those longer than four lines) in your English dissertation writing, differentiate them from the body of the paper using an indented block quotation. However, before deciding to use block quotation, please ensure that the quoted parts a rich enough to warrant extended analysis. As your write an English dissertation, remember that a properly chosen block quotation not only corroborates a claim that you have been arguing but also offers fresh, connected emphasis for your argument to take on.
Another important consideration when writing English papers is to avoid basing the argument on opinion. Research papers must remain scholarly even when the work of literature elicits personal opinions or feelings. Instead, when you write an English term paper, focus on the feature and structures of the texts, and support your arguments with evidence. In other words, textual evidence rather than personal conviction should be the foundation of your argument and thesis. In a good English research paper, textual evidence must be accompanied by the proper citation in MLA. MLA is a parenthetical citation style that includes the details of the author as well as the page number from which the citation was taken.
English Thesis: Drafting a Tentative Thesis
When writing English essays, it is important to keep in mind that your thesis is one of the most significant aspects of a good essay. A solid thesis statement is one that summarizes the key argument or position in the essay in one statement. English thesis writing lets the reader know what to expect and what the essay will try to prove. In fact, as you write an English thesis, everything contained in the essay should be linked to your thesis statement. As your professor is likely to expect a well-drafted thesis from the beginning of your paper, when you write an English research paper, place your thesis at the end of the first paragraph of the paper.
In summary, writing a good English paper can be complicated, and it may be a better idea to let experts work on your essay. If you are having trouble meeting the requirements of an English thesis or paper, you can buy English papers from reliable essay writing companies. These companies offer custom English research paper writing services that meet the requirements of a quality paper in good time. Contact us and get connected with experts who will write your paper from scratch.