Can't write a summary of a book? Get our book report writing help
A book report is a detailed assessment of a particular book. Not only is it a summary of the book, but it should explain your perspective on the claims of the writer. It requires you as the student to prove your understanding of the book, in terms of its genre, an introduction to the author and the characters in the book.
If you are writing a report on a work of fiction, you need to be aware of the characters, the plot and its setting and an overall impression of the story. For a non-fiction book, the student needs to be conversant with the book's subject, point out the views, ideas, and issues discussed in the book. You need to define them in an original way, bringing fresh ideas to your writing.
Not everybody enjoys reading books. Some people who start reading and can't make it past 5 pages. They become distracted and start doing other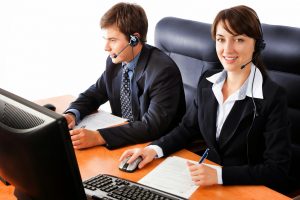 things.  Others would rather watch TV than sit to read. If you are one of those students, why not look for book report writing help? To write a good book report, you should sit and read the entire book while taking notes before you finish so that you are able to explain it in an interesting and fresh way.
But as a student, we know there are many things that require your attention. You have to study for your exams, party with your friends, spend time with family, club activities in your college plus assignments you need to complete.
Our writers are Masters and PhD degree holders will help with book report because they know the tips and tricks of writing a good book report from all the years of writing they've had.
  Professional book report assistance
Our customers are our number one priority, and that is why we always aim to produce work of the highest quality which meets the student's requirements. Our writers are trained in analyzing any type of literature and its grammar styles. They interpret it professionally bringing out clever, original ideas with an objective analysis. Writers proofread the content, making sure it is free from typing and punctuation errors.
The team from our book report assistance is available to you 24/7 through our customer support team who are always happy to help you answer and questions and concerns you might have.
 Finding a good book report helper
Searching for a someone to help you write a book report, online will return many results. You have to start figuring out the best company to pick. But how do you know the right one if all of them are providing the same service?
Some companies lie that they can write a good book report for you only to scam you of your money. Others use templates which are online and do some research online about the book with general descriptions and send it back to you.
We work with our customers to produce quality work.  You give our book report helper instructions on how you want your paper written then let us do the rest of the work for you. If you are not satisfied, we are available for a chat to look for ways of making sure that what we produce is what you asked for.
The advantages of choosing our online book report help
No matter the deadline you give us, we always deliver work on time. You will receive your order within the shortest time possible and before your set deadline date.
Cost efficient: Not only is it important to receive a well-written paper, but it is also good to get it at a price which will not dent your pocket.
Trustworthy: We will never share your work or information with other third-party websites. We are an honest and transparent company when it comes to doing business with you.
We understand plagiarism and the law. All our content goes through rigorous checks to make sure we are giving you content which is 100% original.
Professional book report help: When we take your order, we understand that there's no room for letting you down. That's why we do everything in our power to produce high-quality work.
Make your order today and let us give you some free time to enjoy life.