What is a Thesis in College?
A college thesis paper is the most important written assignment for a student looking to get their Bachelor's/Master's qualification. A Bachelor's thesis is a paper 60 pages long. While a Master's thesis is more serious work counting in enormous 100+ pages of solid academic texts.
Writing a paper usually starts off 4-6 months prior to the submission date. The process includes brainstorming a topic, gathering references sources, preparing a college thesis statement, doing a research proposal, writing the paper itself, proofreading/editing texts, and doing revisions.
an investment in knowledge pays the best interest @BenjaminFranklin

— eduquote (@eduquote1) January 17, 2020
Nearly 10% of papers get discarded by the acceptance committee. OMG, why is that so?!
A student didn't show up at scheduled supervisor meetings.
Writing is inconsistent.
A topic has already been researched by others.
The paper contains plagiarism.
The paper contains too many grammar and syntax flaws.
A student missed the deadline without any warnings.
A student failed to live up to revisions requested by the committee.
As you can see, not knowing how to write a college thesis might lead to a disastrous effect. That's why we've decided to show you around the most important aspects of thesis writing, so you'll be able to succeed in doing your course work.
The Most Important Things About College Thesis Writing You Have To Know If You Want To Ace The Paper Without Wasting Any Time.
Thesis Statement
Thesis Proposal
Thesis Defense
Thesis Writing Tips
Thesis Service
Knowledge is power; consistency is key. These are the two main principles when working on such a difficult paper. There's no time to wait and no time to procrastinate. Adopt the go-getter type of attitude and have the job done faster. Let us show you how it's done in a professional way.
What is a College Thesis Statement
To write a thesis, you first need a topic. To develop a topic in writing, you'll need to think of a killer thesis statement. What it is?
College thesis statements are the central sentences in every paper. They contain the author's main idea and set the tone for the rest of the paper. When you define a topic, you'll also need to work out a hypothesis, which is introduced in a paper in the form of a thesis statement.
The central (focal) sentence is usually short. One-two sentences are normally enough to convey your main idea and make a statement. Make a bold claim that has to be backed up by solid evidence and your speculations.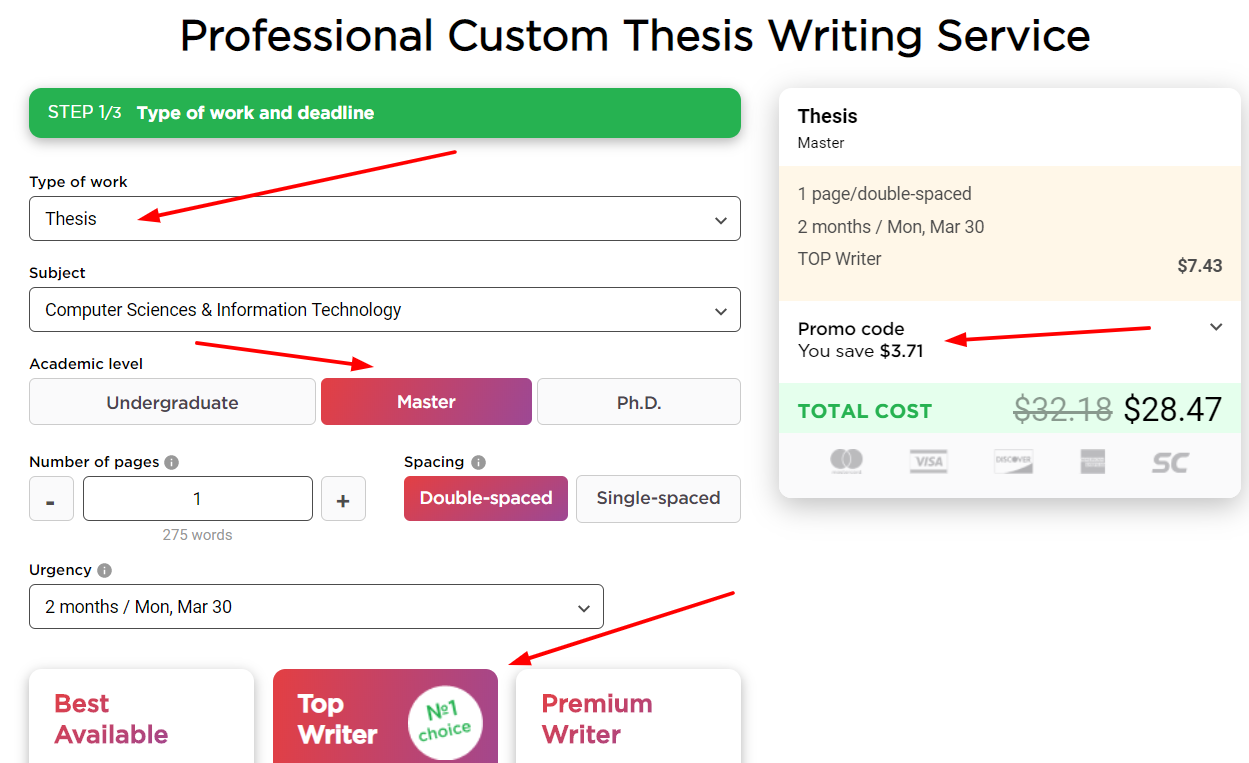 The rest of the paper will work to support this statement and come to certain conclusions. In fact, the key goal of every paper is to prove your thesis statement right using background sources, academic data, research methods, logical reasoning, and authoritative references.
As a rule, students get college level thesis statements approved by their supervisors. Who is a supervisor though? Let's find it out next.
REMINDER: A thesis statement for college essay has nothing to do with a thesis as a Bachelor's/Master's level degree paper. These are two separate types of texts, so don't confuse them.
What is a Thesis Proposal
On their thesis writing journey, students will have a supervisor (preceptor) providing them with different types of guidance, sometimes useful and sometimes… not at all.
So it's in your very best interest to recruit the very best supervisor among those available. To do so, you'll need a thesis proposal. It's a shortened variant of the main thesis paper and is also known as a college essay thesis. It's usually 10 times shorter than the main paper, containing all the basic information about a topic, your initial thesis statement, chosen sources, and methodology.
After having your proposal, a supervisor will decide if they want to help you write a thesis. Although a supervisor is more of a mentoring role, some supervisors won't deny you in asking them for some real hands-on guidance. Having said that, attend all the scheduled meetings with a supervisor, show them the current version of the draft, and take into account the supervisor's suggestions.
Great feedback from your supervisor will also give you credit during the defense.
What is a Thesis Defense
Submitting a thesis, getting it approved, and then defending it are the 3 last stages you'll have to go through in order to earn your Bachelor's/Master's.
Defending a thesis means making an oral presentation in the presence of the acceptance committee and your supervisor. You'll have to describe your work, talk about findings and conclusions, as well as prove your thesis statement.
At this point, a presentation will take you 40-60 minutes. If your paper is great, then the committee won't have any questions, making the presentation a mere formality. Although it's a stressful activity, especially for the one who isn't used to public speaking, defending a well-written thesis college students usually succeed.
7 Tips For a Thesis College Students Have to Know
Your Topic Has to Be Unique
What is a college thesis without a unique topic? At the Bachelor's/Master's level, you have to offer a little-known research matter that will broaden the horizon of the chosen academic field. If a topic isn't unique, it simply won't get the green light.
Get a Proper College Level Thesis Statement
We've already explained how to write a thesis statement college supervisors will approve. It has to be short, field-specific, challenging, thought-provoking, and conveying your personal take on a topic. One sentence is usually enough; rarely – two sentences. A thesis statement is usually placed in the last introduction paragraph, before transiting to the main body.
Listen to Your Supervisor
A supervisor is your ally when writing, submitting, and defending your course work. If the acceptance committee is in two minds whether to approve your paper, it's the supervisor's vote that will be the deciding one. Attend all the scheduled meetings with your supervisor and listen to any given advice.
Work in Short Sessions (But More Often)
You'll be given the whole semester to do your degree paper. This time is more than enough to do some great job on your thesis. Don't get too complacent and start working on the assignment well in advance. Draw up a writing plan and follow it step-by-step. Use Saturdays and Sundays to have a break from writing, dedicating 2-3 hours a day purely to doing your thesis.
Eliminate Plagiarism
There are many free thesis samples on the internet. Some even have a topic similar to yours… Although the temptation to copy-and-paste stuff from the samples might be strong, mind your p's and q's and remember about plagiarism. Turnitin will spot plagiarism and get you in trouble. That's why you have to aim for original texts only.
Proofread Yourself In and Out
Texts with grammar flaws and poor syntax won't get past the submission stage. Even a supervisor won't let you turn in a badly proofread paper. Yes, proofreading a 60-100-page paper is a nightmare but you still have to do it. Plus after the first draft is ready, you might want to add something to or remove from a paper. Between the first and the final draft, there are weeks of meticulous proofreading.
Aim For Quality Academic Texts
Although you might pull off an essay overnight, such an approach won't get you anywhere near a positive course score if you apply the same rule of thumb to your thesis. Write, rewrite, delete, write again… The neverending process of writing a thesis is a serious test only the best students could pass. We could also help you do it.
How to Prepare a Thesis Faster, Better?
By now, you've already learned what is a thesis in college – a notoriously unnerving, stressful, and largely redundant paper anywhere outside the campus.
"What was your college thesis about?" – A question they never ask on a job interview.
You simply write it and forget about it for good. To make the time spend working on a paper count, you can delegate the writing part to a professional academic writer.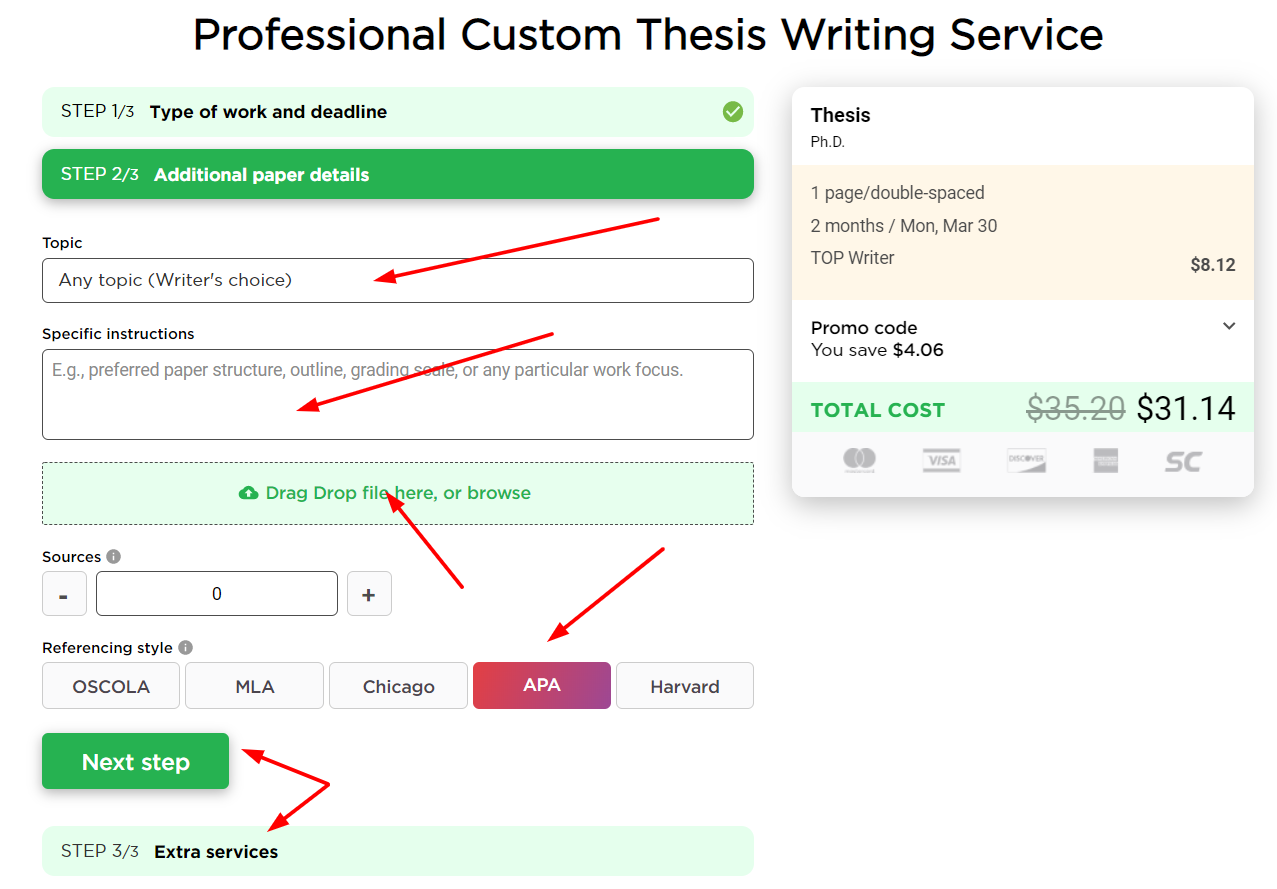 We'll match you with a subject-savvy penman who'll be doing your task, while you'll be enjoying the final semester in college to the fullest. When writing is over, you'll have a fully original thesis ready for submission and defense.
It's if you've done the thesis by yourself but only without any hard work and stress.
Make an order, have a writer assigned, and simply wait until the paper is completed. This is the most effortless and fastest way to obtain a 100% submission-ready thesis to date.
Use the push-button thesis solution right now!