Geography Essay Guidelines
For geography students, writing a brilliant essay, as is with other disciplines, requires care in structuring or argument and in the presentation of evidence. However, many students still face challenges in writing their geography essay papers. This article is intended for such students, and is aimed at serve as a reference for style and organization.
Key Tips in Writing a Good Geography Research Paper
A brilliant geography paper begins long before the actual paper is written, and starts with choosing the right topic. The assumption, in preparing this guide, is that all your term papers will be prepared in a word processor. If this is the case for you, the first step is choosing a topic that is narrow enough to get specific information, but not so narrow that the information will be insufficient. Before you make the decision to commit to a topic scan an online database to determine whether there is sufficient information on the said topic.
After choosing your topic, you should embark on gathering the information to build the content of your paper. Your main objective in writing your geography term paper is often to gather information from various sources of data, and synthesize that information into a coherent argument that demonstrates to your professor that you have a good understanding of the material. In most cases, you may need to add a different perspective of looking at the data presented, one that may have not been explored by the previous writer. In sum, when gathering information, do not expect to find one article or book that has everything you need on the topic. Instead, make use of various online sources and databases to find relevant articles. Searches can use author, title and subject on such databases as:
Geobase
WilsonSelect
World Cat and
Social Science Abstracts
A helpful hint here is to search up-to-date books or articles on your subject, and scan the bibliography sections of such materials. This way you will gather additional sources for your geography dissertation. Acceptable sources include peer-reviewed journals, government documents, books, and chapters within books. Some notable peer-reviewed journals for geography papers include:
Progress in Physical Geography
The Professional Geographer
Progress in Human Geography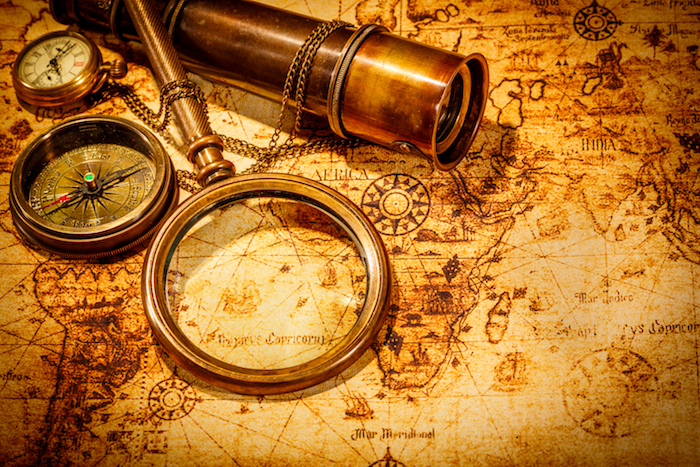 After gathering the important sources, the next important phase is organizing your paper into a coherent document. In terms of organization of your geography thesis, having a purpose statement that offers your reader a sense of the paper's content and methodology of investigation at the beginning of the paper is important. Your geography paper should be logically organized using several sections indicated by headers. There is, however, no one-size-fits-all recommendation for headers, as they tend to vary according to the topic chosen and the class you are writing for. However, almost every paper should have an introduction and a conclusion section. Other common section headers for your geography research paper include methods, results, and discussion. Besides guiding your reader through the contents of your paper, these headers will also provide an outline, thereby helping you construct a brilliant paper.
Even a brilliantly constructed paper can be blighted by poor referencing. Term papers produced for geography classes must use the original reference material. Though the number of references used for every paper is likely to vary according to your assignment instructions and topic, all materials referenced must be included within the body of the text and in the reference list that end of the paper. Failing to properly cite sources is a type of plagiarism, even when the said sources are included in the list of references at the end of the paper.
Getting Help Writing Geography Thesis
While every student aims at writing brilliant papers on their own, it may not always be possible for all students. For students facing challenges writing their own papers, a good alternative would be to seek professional writing help. The key for such students is to find writers who are reliable, competent and experienced. We acknowledge that, in the face of many scammers claiming to provide writing services, finding a good writer can be a challenge. Fortunately, we are in a position to help link you with reliable and competent writers who guarantee you original, and custom-written papers within your deadlines. Contact us for assistance.