Six important tips for economics essay writing
Economics essay writing is not a task for the faint hearted. Some may find it time consuming or too difficult. However, this should not be the case.
Essay writing should enjoyable and interesting to anyone especially with a full understanding of the guiding principles.
A splendid economic essay has a cloudless argument that is supported with pertinent evidence. It requires a thorough research of the topic and a carefully thought plan. Follow these simple steps and you will find yourself enjoying writing economic essays much more. This knowledge might also help you improve your overall academic grades.
Understand the question- When you receive an economics essay assignment, first and foremost, read and analyze the question carefully. Understand what the question requires of you. If possible, highlight the essential points you come across in the question. Keep the question at the back of your mind throughout so that you do not divert from the topic
Embark on thorough research- Once you have fully understood the question; begin a thorough research on the topic. Use economics text books, lecture notes as well as other reading lists provided by your lecturer. Keep referring to the essential points and key terms you noted while reading the question.
Write an essay outline- After brainstorming and researching about the topic, you will have formulated a rough idea about what you need to write in the essay. You need now to write an essay outline to help you stay focused on the important points. First of all, write down the essential points in a basic outline. Secondly, after putting the key points together, flesh them out by adding details obtained from your research. Thirdly, as you begin to write your essay you can develop each paragraph based on the key points you had listed.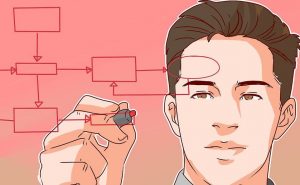 The essay structure- After developing an essay structure, you should now think about the structure of the essay. How you will put all the points together. The structure should have an introduction, body and conclusion. Ensure that all the evidence and explanations are in the main body.
Start writing the essay- after coming up with a clear essay structure; you can now start writing the essay. You should begin with the introduction where you provide a clear outline of your argument. After the introduction you should write the body of the essay. In the body, provide all the evidence and explanations about your topic.  Lastly write the conclusion. In the conclusion make a summary of all that your essay has argued about.
Proof reading- After writing the essay you should proof read and make corrections. First, check if you have diverted from your topic. Secondly, check the consistency and the quality of your argument. You should also check the grammar, spelling and the referencing style.
 Do you need more help with economics essay writing?
Writing a good economics essay is not walk in the park. It requires a comprehensive knowledge and adequate practice which most students lack. It is for this reason that getting help from us is considered very much beneficial.
With five years experience in the industry, we have built a very strong team of writers who are able to complete 150 plus papers for customers in a single day. Why should you choose on us? Here are a number of benefits of using our service:
When you place your first order, we create a new account for you and email all the login details. This makes it easy for you to access your account any time
We offer free revisions to our customers for up to 2 weeks after receipt of the final draft
We guarantee you a well-researched paper that is not plagiarized
We have experienced writers who are experts in writing almost all sorts of academic papers
We offer affordable prices to our customers, from $11.30 per page.
Why struggle with a complex economics topic, urgent deadlines and instructions that are too difficult? Place your order with us today to enjoy professional service and prompt delivery.